August 11, 2016 1:48 am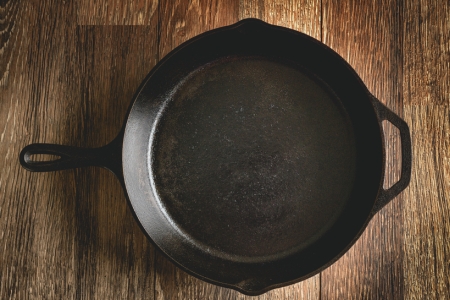 I've been mulling over the idea to replace some of my kitchenware for some time. So, I checked in with Katie, the nationally-known "Wellness Mama," (WellnessMama.com), to find out how to best go about obtaining new pots and pans.
The Wellness Mama herself is a fan of X-trema Cookware, because they're the most inert cookware she's found—they don't leach anything into food.
They are also easy to clean, Katie says, with a non-scratch cooking surface that heats evenly and holds flavor. They are dishwasher-, oven-, microwave- and stove-safe, too.
Cast iron is another of Katie's favorites, ideal for cooking meats and for deep-frying (so long as you don't scrub it with soap and a Brillo pad!). Cast iron can be used in the oven or on the stove top, and even on a camp fire.
Some fast facts about cast iron:
It's tough.
There's a reason why there are old cast iron pans at yard sales and antique shops.
It holds heat.
Once cast iron is hot, it stays hot.
It holds flavor.
Every time you cook in your cast iron pan, you season it.
It imparts iron.
During the cooking process, a small amount of iron is absorbed into the foods.
What's cookware's in your kitchen?
Published with permission from RISMedia.