August 30, 2016 2:00 am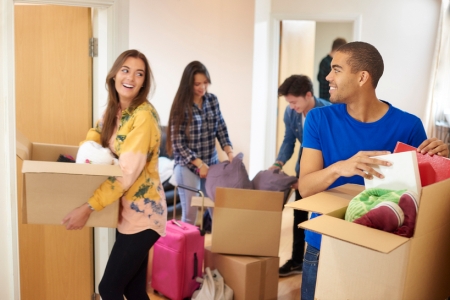 Millions of students are in the throes of college move-in, preparing to venture to their homes away home for another school year.
For freshmen, knowing what to bring—and what to leave behind—can be a challenge. New students should familiarize themselves with their school's policies on acceptable belongings before packing. Students can then use a checklist (such as the one from DormSmart.com, below) to inventory what's packed upon arrival on campus.
A checklist can also be used if obtaining a College Property Insurance Policy—though students may never need to make a claim if they take secure measures, such as installing dorm locks or using a laptop safe.
One retailer, DormCo.com, offers security products for students:
Fire Gone
– A dorm-sized fire extinguisher that delivers a strong, targeted stream of eco-friendly foam ($14.95)
Chipolo's Tracking Tag
– A bluetooth system that connects matching tags with a smartphone to track down lost items within a 200 foot-range
TabletSafe
– A three-dial padlock safe for tablets, wallets, cash, passports, and other valuables ($59.99)
To print the DormSmart checklist, visit DormSmart.com/assets/images/Dorm_Room_Checklist.pdf.
Published with permission from RISMedia.