September 8, 2016 2:06 am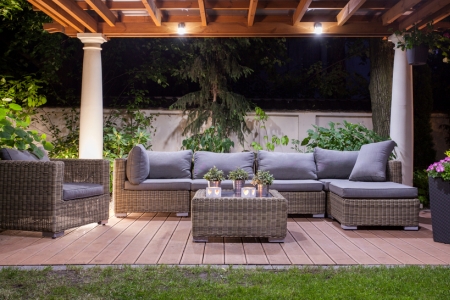 We're all familiar with annual end-of-season sales on patio equipment and furniture—but when, really, is the best window for savings?
For the answer, I turned to coupon clearinghouse LOZO.com, which finds reliable grocery coupons from hundreds of trustworthy brands and websites. (You may have seen reporting on them on Good Morning America, The Dr. Oz Show or TLC's Extreme Couponing.)
LOZO.com points out that with fall and the holiday season approaching, the closer retailers get to their seasonal inventory change-over, the greater the discounts—that's why you can count on end-of-season sales for just about every seasonal item.
Brick-and-mortar retailers are particularly eager to move patio furniture, because it's big, bulky, and takes up valuable store space. Unlike some seasonal items that gradually progress through sales (25 percent off, 40 percent off, 50 percent off, and so on), patio furniture quickly discounts.
According to LOZO.com, the best course of action is to carefully track the store(s) you might buy from and check stock and discounts. Don't hesitate to ask a salesperson for details on how much inventory is still available, when it will be discounted, and for how much. Check back regularly to see if the sales have gotten any sweeter—LOZO.com recommends springing for the patio purchase when it reaches 75 percent off or more.
For more guidance on savings for your household, visit LOZO.com.
Published with permission from RISMedia.