October 21, 2016 2:30 am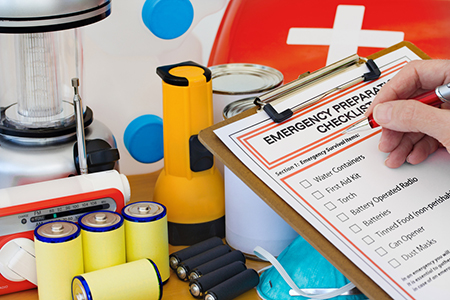 Storms can cause all types of damage to a property, from loss of belongings to mold growth and beyond.
"Preparing before a storm is critical in managing the aftermath damage," said Peter Duncanson, director of System Development with ServiceMaster Restore, in a recent statement. "We know how devastating storm damage can be for people, and we want to help them mitigate it as much as possible and be prepared to respond quickly."
Duncanson and his team at Service Master Restore suggest following this checklist:
• Obtain emergency supplies (or refresh reserves, if needed) of items such medication, non-perishable food and water.
• Organize important documentation, such as birth certificates, insurance policies and receipts, into accessible, waterproof storage.
• Take stock of possessions, preferably with photos, including the items' make, model and/or serial number.
• Unplug all electronics.
• Raise furniture, as well as below-window treatments. Board up windows, if necessary.
• Determine points of contact for emergency communications, and share that information with all members of the household.
• Clear gutters.
• Store outdoor furniture or any other outdoor items, including toys and tools, that could become airborne.
Source: ServiceMaster Restore
Published with permission from RISMedia.