April 27, 2017 6:27 am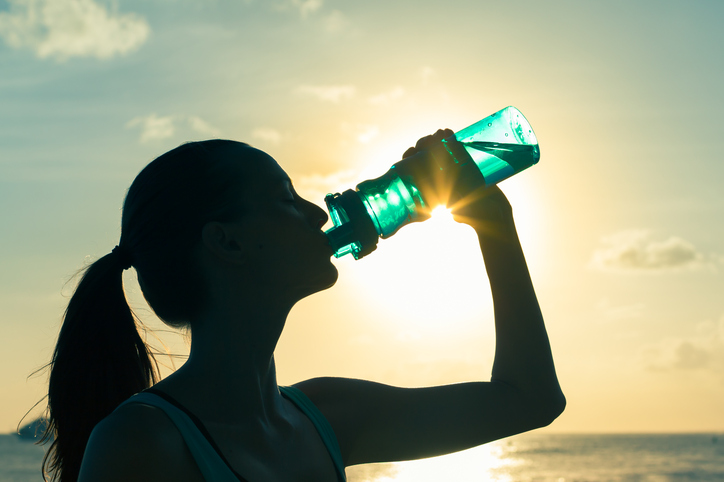 With spring in the air almost everywhere, swimsuit season can't be far away. It's time to get off the couch, get moving again, and get rid of those wintertime bulges.
Fitness gurus offer nine foolproof tips for melting away those extra pounds before summer is officially here:
Drink lots of water.
No matter how much water you already drink, up the ounces and up them again. The extra water will flush out the bloat, keep you feeling full longer, and add a new glow on your skin.
Avoid alcohol
. Alcoholic beverages are more than calorie bombs. They actually stimulate your appetite.
Skip soda.
Sodas, even the diet kind, contain sodium, which contributes to bloat. Skip them in favor of iced tea or coffee, or guess what? Water!
Add some green tea.
Green tea is rich in antioxidants, which is said to promote weight loss by increasing metabolism. It relaxes, too. Try for three cups a day.
Try a one-day cleanse.
Kick start your weight loss routine with a juice cleanse followed for 24 hours of fresh fruits and veggies – and water.
Fight belly fat with the right foods.
Fruits and vegetables that contain lots of water are your best snack choices. Try melons, tomatoes, kiwi fruit, pineapple and grapes.
Plan meals and make a grocery run.
Planning ahead for three meals and two snacks daily will keep you on track and away from unhealthy temptations. Stick to healthy carbs like whole grains, lean proteins, and plenty of produce. Dinner leftovers can make great lunches.
Try a new workout.
For maximum effect, skip the spot-toning exercises like sit-ups in favor of running or fat-blasting cardio routines.
Eat out smartly.
Choose your restaurant with care and stick to salads and grilled proteins. Skip the sauces, dressings, and carbs.
Published with permission from RISMedia.