May 15, 2017 12:48 am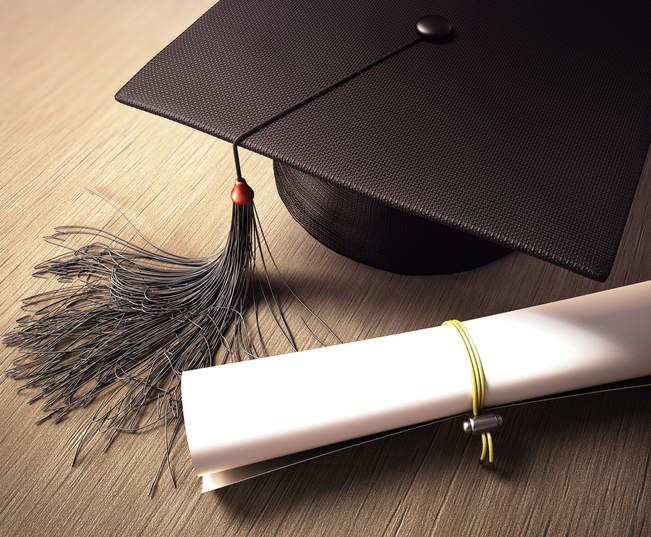 While they leave college with a diploma in hand attesting to their completion of a rigorous course of learning, recent graduates are falling short when it comes to financial smarts, according to a 2016 Experian survey.
The research reveals that although 69 percent of recent graduates surveyed do have student loan debt, 70 percent feel their college failed to properly prepare them to handle real-world personal finance. KeyBank research shows similar concerns – nearly 20 percent of those surveyed know their financial goals, but are not confident they know how to reach those goals.
To help bridge the gap, KeyBank suggests college grads take the following steps:
Build a Budget
For many recent grads, that first, full-time paycheck may make them feel rich compared to what they were used to earning from their part-time and campus jobs. This makes now the perfect time to build a budget that takes into account all of their new economic realities: student loan payments, rent, utilities, transportation costs, career clothing, insurance and food.
Start a Savings Strategy
KeyBank recommends a three-pronged approach to savings that provides for short-term goals, long-term goals and saving for retirement.
- First, build an emergency savings that will cover 3 - 6 months of living expenses. This will allow grads to avoid turning to credit cards for unexpected expenses.
- Second, set up a second savings account for long-term goals, such as a car, travel or a down payment on a home.
- Third - and this will be tough one for grads to buy into - establish a retirement savings plan. Take full advantage of an employer's 401K plan by allocating at least enough to qualify for any available 401K employer match, and then making a commitment to increase that contribution by 1 percent every year until you're saving 10 - 15 percent of your salary.
Monitor Your Credit Score
Establishing and managing a credit score is important for college graduates, as credit scores can affect their ability to rent housing, access utilities or eventually obtain a low-interest loan for major purchases. Good credit scores are built by managing credit payments, including student loan payments and credit card debt, paying bills on time and keeping any credit card debt at a minimum.
Adopting these three steps will put college grads on the road to financial security and help them build wealth long-term.
Source: KeyCorp
Published with permission from RISMedia.