February 4, 2016 3:54 am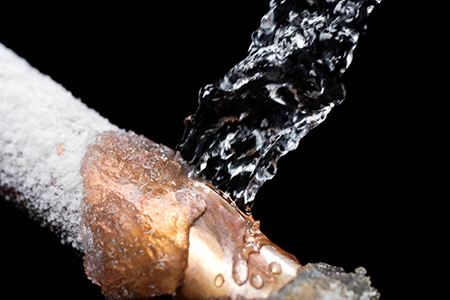 Disaster preparedness is just one of many tasks on the homeowner docket, but it's also one of the most important. No matter how frequently (or infrequently) storms occur in your area, preparation is vital, say the experts at ServiceMaster Restore. What can you do to ensure your property is protected before and after a storm?
Dos for Now:
• Review your insurance policy closely and pay attention to specifics on what is and is not covered under the agreement.
• Clear rain gutters, repair roof leaks and cut away tree branches that could fall on the house or other structures on the property.
• Keep gutters and downspouts free of debris and make sure water is flowing several feet away from the foundation.
• Check for cracks or small holes in the foundation where water can seep in. Even a few inches of water from melted snow or excessive rain can cause interior water damage to carpet, drywall, wood floors and even your home's structure.
• Cover exposed outdoor water faucets. Use a cover available at any hardware store to insulate and protect them.
• Make sure you know how to shut off all water valves in the event a frozen pipe bursts. Leave cabinet doors under sinks open to help circulate air and prevent frozen pipes during extreme temperatures.
• Set your thermostat to a consistent temperature day and night.
Don'ts for Later:
• Don't use a household vacuum to remove water, and don't use electrical appliances while on wet carpet or wet floors.
• Don't go into rooms with standing water if the electricity is still on. Turn the main switches in the circuit breaker box to the off position.
• Don't lift tacked-down carpet, as lifting carpet incorrectly can promote shrinkage and result in more costly expenses.
Source: ServiceMaster Restore
Published with permission from RISMedia.