February 15, 2016 4:00 am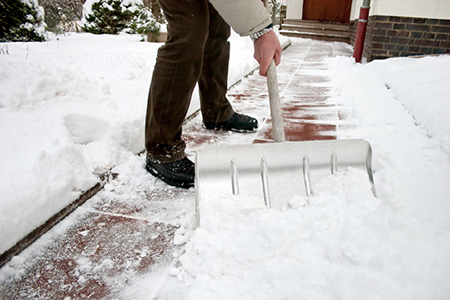 Into every property-owner's life some harsh weather may fall. So when winter weather crosses the line, don't compound the annoyance by getting scammed or burned by unscrupulous responders disguised as timely do-gooders.
Connecticut's Consumer Protection Commissioner recently released a raft of great tips and advice applicable to home and property owners anywhere a weather-related incident may occur.
Commissioner Jonathan A. Harris says, "A serious storm or natural disaster could require quick home repairs that you weren't expecting, but it's important to act, and not react. Hiring unqualified, unregistered, unverified workers could put you and your home in a deeper mess."
Commissioner Harris says snow removal is not considered home improvement work - even removal of snow from roofs. But it's best to have someone who is qualified in roof work to remove snow from roofs; someone unfamiliar with certain types of roofs could cause damage and void the warranty. If your roof is damaged and needs repair, hire a registered home improvement contractor; roof repair may even be covered under local, county or state protections.
When hiring anyone to clear snow and ice from your driveways and walkways, Commissioner Harris says be sure to negotiate the price upfront and know the scope of the work. And anytime there is damage to your property, notify your insurance carrier as soon as possible.
Don't hire home repair contractors who go door-to-door, who call, or who post notices on bulletin boards or telephone poles or online, such as Craigslist, before checking them out thoroughly.
You should NEVER pay in advance for any work, especially in an emergency situation. Depending on the length of the job, you may need to pay some upfront, some half-way through the job, and the final payment once the job is complete to your satisfaction. Payment should be made by credit card or check, rather than cash.
Published with permission from RISMedia.