March 22, 2016 4:39 am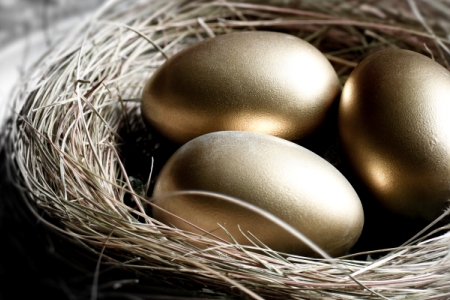 Depends on who you ask, according to research conducted by Ameriprise Financial. The financial services provider recently posed the question to both pre-retirees and retirees in a study, revealing contrasting confidence levels between the two.
According to study findings, 85 percent of retirees have a plan in place to pay themselves in retirement, and thus feel at ease; just 53 percent of pre-retirees have developed a retirement plan, and feel less confident that they've saved enough money to last their lifetime.
"Figuring out how to recreate a paycheck in retirement can be one of the most daunting challenges investors face," says Marcy Keckler, vice president of Financial Advice Strategy at Ameriprise. "Add to it recent market volatility, and it's easy to see why pre-retirees who have not developed a retirement income plan feel less confident that they'll have the money they need to cover their expenses."
Despite this, 73 percent of pre-retirees cited in the study said they plan to retire at age 65.
"The good news," says Keckler, "is that they still have time to take action. By putting a plan in place now, while they're still earning a traditional paycheck, they may be able to achieve similar levels of confidence as their older peers."
In a shift from previous generations, pre-retirees today are relying less on pensions and more on 401(k)s and IRAs, which places the burden on the individual, rather than his or her employer, to save for retirement. It's likely the next wave of retirees will need to spend more time calculating optimal withdrawal rates and exploring guaranteed sources of income.
Tax treatment of investments is one of the most important considerations when deciding how or when to draw income. As retirees reach their 70½ birthdays, Required Minimum Distributions (RMD) will dictate how much money they must withdraw from their retirement accounts annually. Retirees may face penalties if distributions are not taken or calculated incorrectly; therefore, it's crucial to consider these tax rules when formulating retirement income plans.
The majority of retirees surveyed in the study relied on financial professionals to design their plans.
"When transitioning from a pre-retiree to a retiree, figuring out how to spend your savings can be an overwhelming process," Keckler says. "A financial advisor can serve as a critical source of information to help you develop a tailored, comprehensive plan to fit your retirement income needs."
Source: Ameriprise Financial, Inc.
Published with permission from RISMedia.