March 28, 2016 4:45 am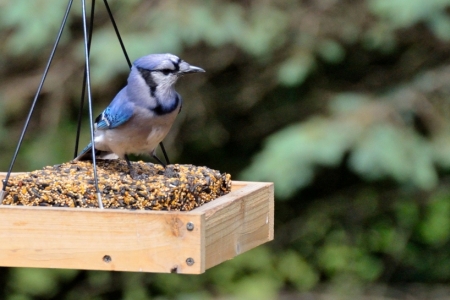 In Part 1 of this series, we chirped about how easy it is to create better places and spaces for songbirds. In this segment, we'll zero in on getting more birds to flock to your yard.
According to the Cornell University Lab of Ornithology (birds.cornell.edu), "birdscaping" your yard with native vegetation is an excellent way to attract more birds. Birdscaping involves growing plants with birds in mind. Growing a variety of native plants that provide food, shelter, and potential nest sites will attract the greatest diversity of bird species.
Some plants to consider include perennials, such as black-eyed Susans; annuals, such as sunflowers for their seeds; tubular-shaped nectar-producing flowers for hummingbirds; small trees and fruiting shrubs, such as crab apple, dogwoods, viburnums and service berries; and conifers, such as pines and spruces that provide cover, seeds and nesting sites.
Be careful about possibly harming your songbird families, the Cornell lab advises. A number of bird diseases affect wild birds, and some could potentially be spread when birds congregate at feeders.
Birds can also become ill from leftover bits of seeds and seed hulls that grow molds and bacteria.
To maintain a healthy feeding garden:
• Clean your feeders every two weeks—many feeders are dishwasher-safe.
• If your feeders are not dishwasher-safe, wash them thoroughly in soapy water, then soak or rinse in a solution of one part bleach to nine parts water.
• Dry your feeders before refilling so that the food remains dry.
• Be sure to clean hummingbird feeders at least once a week.
• Rake the ground below your feeders to limit accumulation of waste.
To encourage more "audible" activity, the Cornell lab recommends providing adequate cover for songbirds in your yard, such as dense shrubs or piles of brush, where they can escape from predators.
Published with permission from RISMedia.