May 19, 2016 12:57 am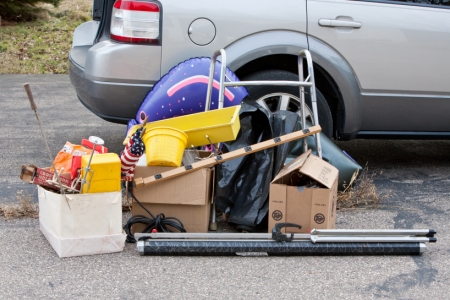 Has your spring cleaning produced an ever-growing pile of usable items? Donate them!
When donating non-cash items, it's important to be mindful of your chosen charity's specific needs. According to CharityNavigator.org, remember:
Ask First
– Contact the charity first before delivering your donations. Let them know what you have to offer, so that they can decide if your items are needed.
Think Locally
– It makes little sense for you (or the charity) to travel long distances to retrieve and haul items—some of which may not even be useful to the charity!
Consider Tax Implications
– There are regulations behind deducting non-cash donations. Consult the CharityNavigator.org "Tips for Donors" page to learn more about these tax benefits.
Bear in mind that in many cases, a cash donation is preferable to a non-cash one, especially when responding to natural disasters. Monetary donations give charities the flexibility to spend on what they need, rather than forcing them to use items that may not be ideal.
To mutually benefit, hold a garage or yard sale to convert items to cash first, and then donate the money to the charity directly.
Visit CharityNavigator.org's advanced search tool to find organizations by mission or close to home. Each charity's profile page includes contact information, so you can follow up directly with the organization of your choosing.
Published with permission from RISMedia.