May 24, 2016 12:57 am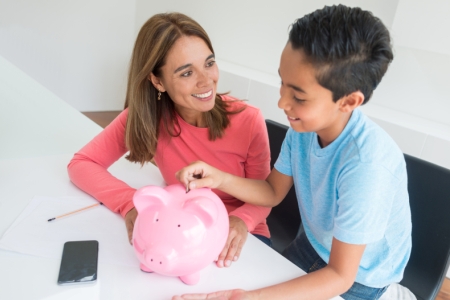 They work hard for their money!
Most children receive an allowance from their parents—and to earn it, they're spending an average of six hours each week doing chores, according to a recently released survey by the American Institute of CPAs (AICPA). The going rate? $4.43 an hour, on average.
"Providing children with a regular allowance gives parents a perfect opportunity to have a discussion about the basics of saving, spending and budgeting," says Gregory Anton, chair of the AICPA's National CPA Financial Literacy Commission. "Parents should talk to their children about financial responsibility and the value of money on a regular basis—this should not be a one-time conversation. Instilling basic financial literacy in children when they are young will better prepare them for the financial decisions they make as young adults and serve them throughout their lives.
"One of the ways that parents can use allowance as a teaching tool is to encourage their children to save 10 percent on a weekly basis and match the savings if they do," Anton adds. "This simple, effective tool will better prepare them to contribute to a 401(k) account and take advantage of any matching offered by their employer."
Anton and the AICPA also advise opening an interest-bearing savings account for your child (or if he or she is older, an IRA), and allowing your child to independently set long-term savings goals.
Source: AICPA
Published with permission from RISMedia.