June 21, 2016 1:27 am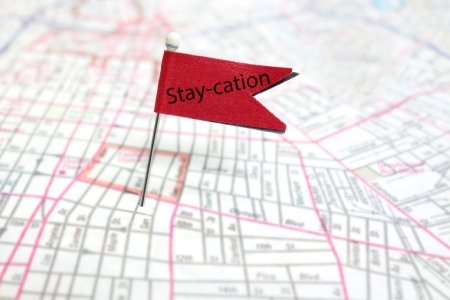 (TNS)—Finding your finances have fallen short of your vacation goals, but still want to have fun during your time off from work? Don't worry. Staycations don't have to be dull or dreary. By strategically balancing day trips and a few overnight splurges, you can still enjoy your down time and return to work feeling refreshed. Here are some of my favorite ways to do so.
Hikes
Easy-to-moderate day hikes are a great way to grab some quality family time, especially if the trails are acceptable for four-legged children to be included, as well. Recently, while staying at an exotic wildlife sanctuary outside of Tampa, we were invited on a day trip with the sanctuary founder and several seasonal college interns majoring in biology, zoology and other fields related to animals and the outdoors. Our destination? The Circle B Bar Reserve in the town of Lakeland for a day of trail hiking and wildlife spotting.
With the majority of the group being on a college budget, we pinched pennies by packing a picnic lunch and collecting digital photos as our chosen souvenir. The reserve has no entrance fee, and plenty of restroom options and covered pavilions. We were there for hours, spotting birds, turtles, snakes, alligators and more in their natural habitat. It was refreshing to see a group of young people so thrilled with a nature outing that they couldn't stop talking about it for the entire drive, especially since the only costs associated with the day trip were gas and picnic supplies, such as ice and bottled drinks.
History
It's always fun to learn a little something while you enjoy a day trip. Within striking distance of the house we recently sold in Florida, a number of historical tourism options exist for interested travelers. For example, St. Augustine's Castillo De San Marcos and Fort Matanzas National Monument are each worthy of a day trip in their own right. Similarly, the Tampa Bay History Center and the Yulee Sugar Mill Ruins Historic State Park in Homosassa offer fun day outings for the whole family, as well. Hanging close to home for reasons of school schedules or air fare budget constraints doesn't mean you have to sit home every day. Period mansions, battlefield sites and historical re-enactments all make great excursions for enthusiastic staycationers.
Hotels
Overnights or multi-day getaways can easily be incorporated into a staycation, particularly if you book your accommodations midweek to avoid weekend price hikes. The money saved by traveling on less expensive days can be redirected for fun splurges such as spa treatments, happy hour snacks or even outlet shopping. By carefully choosing a hotel with plentiful amenities, breakfast service and evening manager's receptions, you can easily maximize the value of your expenditure for greater wow factor. During a two-week vacation, even one brief trip out of town can be incorporated for less than the cost of a single plane ticket. This splurge, combined with a few day trips and at-home indulgences, can help even the most modest budget feel more luxurious.
TrekHound.com founder Myscha Theriault has sold her home, all her furniture and most of her other belongings to travel the world full time with her husband. You can follow her adventures on Twitter via @MyschaTheriault.
©2016 Myscha Theriault
Distributed by Tribune Content Agency, LLC
Published with permission from RISMedia.