July 5, 2016 1:27 am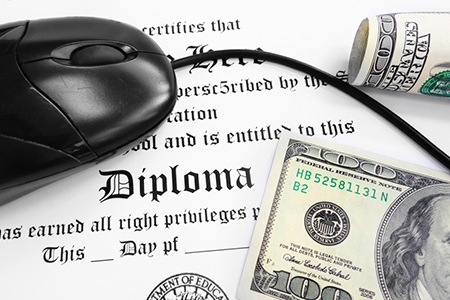 Student loan debt has ballooned to over $1.3 trillion, with more students than ever securing loans to finance a college education. The cost and results of that education—soaring tuition, burdensome debt and scant employment opportunities—have left some wondering, "Was it worth it?"
Post-secondary education is a necessary step on the path to higher earnings, but many with debt do not believe college was worth the cost, according to a recent survey by Consumer Reports—45 percent, to be exact. Of that percentage, 78 percent earn less than $50,000 a year, and 69 percent experience difficulty paying loans.
These findings present a cautionary tale for students entering college. Consumer Reports advises them and their parents to develop a financing plan that takes into account the following questions:
1. What do I want to get out of college?
2. How much will college cost?
3. How can I reduce costs?
It is crucial to enter college with a clear picture of your goals after graduation, according to Consumer Reports—taking "exploratory" classes or changing majors can cost thousands in unnecessary tuition.
The cost of college will be determined by several factors, including your academic transcript, your family's financial circumstances, and the school you attend. To make the most economical decision, consider the bottom-line, "net price" of your education, Consumer Reports suggests.
Traverse all possible avenues to cut costs, too, Consumer Reports recommends. Is community college an option? Are scholarships available? Can studying abroad save you money? Factoring these measures into your plan can save you thousands in future debt and interest.
For more guidance related to student loans, visit ConsumerReports.org/StudentDebt.
Source: Consumer Reports
Published with permission from RISMedia.